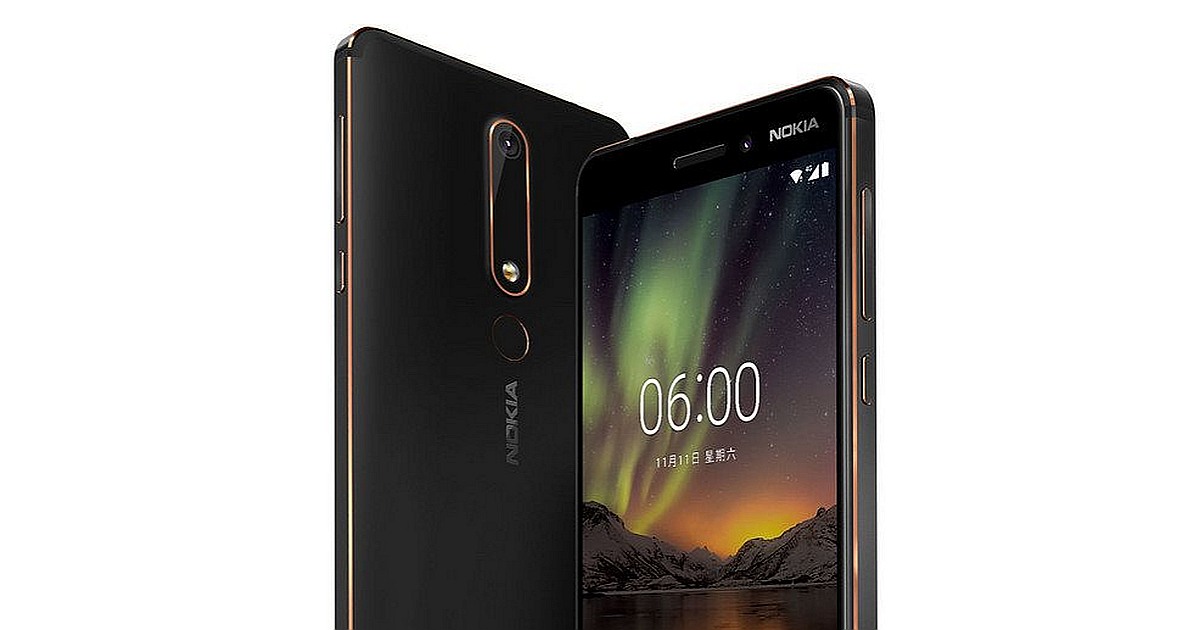 The 2018 Nokia releases have been quite satisfying, so far, in comparison to the 2017 Nokia predecessors. Fortunately, the Nokia 6.1 smartphone is presented to the masses in a more stylishly designed frame, and the smartphone is also more functionally enhanced than the prior Nokia smartphone. The Nokia 6.1 is characterized with some features that may set it apart from similar smartphones in the same category, and it also may appeal to customers who have been awaiting the true comeback of Nokia in 2018.
The Nokia 6.1 smart product is apparently designed to donate a sharper look with sharper edages, which is a feature quite non-similar to the curved edges trend that seems to br prevalent at the moment. Also, the Nokia smartphone weighs a bit more – 172 grams. And regarding the Nokia 6.1 exterior style, the smartphone has a black frame that is shielding the entire product alongside a shining copper lining that is designed to sharpen the smartphone overall look. In fact, the style of the Nokia 6.1 seems to be working in a good way as it stands out amongst other less sharper and more curvy-edged smartphones available at the markets.
Is Nokia 6.1 Worth the Effort?
Additionally, the Nokia 6.1 has regular bezels and a regular aspect ratio of 16:9. The smartphone's fingerprint scanner is centered at the back of it and it's quite fast and easily functional for the users, but not quite easily accessible as it, sorts of, requires an angled finger position in order to access it.
On the other hand, the Nokia 6.1 screen is quite smaller than what's trending at the time; the screen measures 5.5 inches, but despite its smallness, it has a 1920 x 1080p resolution and the colors and brightness of the screen aren't bad at all. Moreover, the Nokia 6.1 sports Android Oreo, which is rarely found in this price category – a huge bonus to be honest. And to further positively intensify the Nokia 6.1 features, the new smartphone has a Qualcomm Snapdragon processor of 630 octa-core and a RAM of 3 gigabytes.
As for the battery, the Nokia 6.1 sports a 3000 mAh which lasts slightly less than a day with average use. Plus, the 6.1 flaunts a sole camera with 16MP that produces clearly detailed and colorful shots. All in all, the gathering of a differently chic frame, an Android Oreo and a decent camera are quite more than enough motivators to purchase the Nokia 6.1!