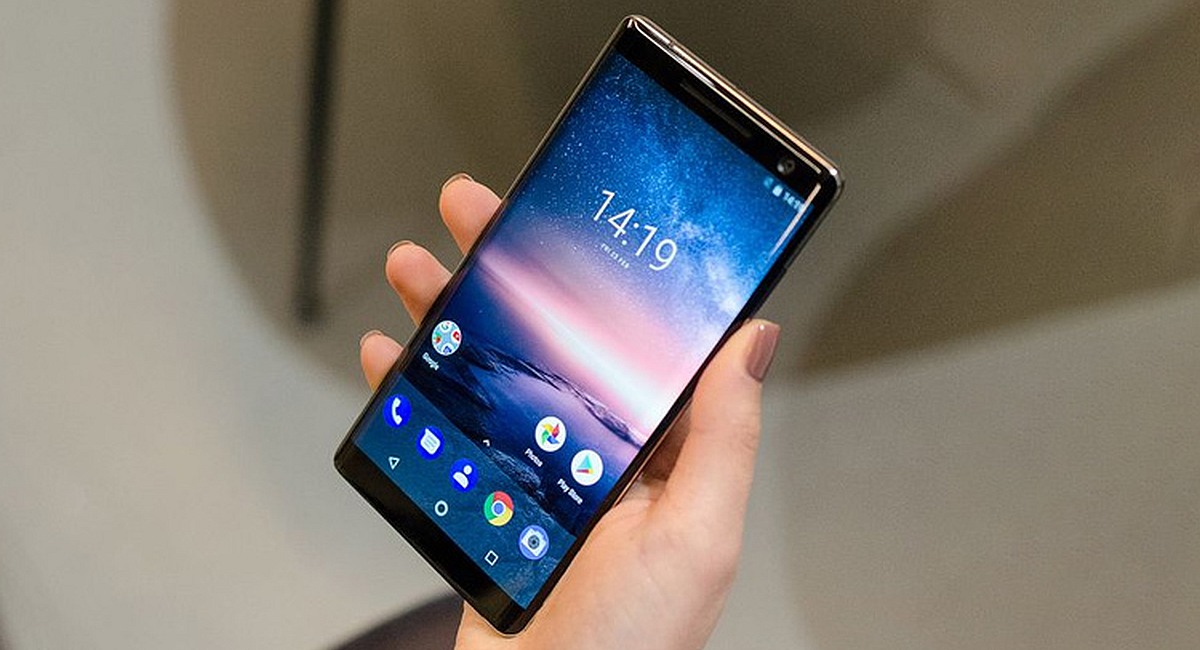 Ever since the return of Nokia, we've seen three Android smartphones namely: Nokia 3, 5 and 6, but not until recently have we seen a true-blue Nokia Android flagship. If you have been craving for a Nokia Android device that is high-end, the wait is finally over. Nokia 8 is a top-of-the-line phone of the Finnish company, HMD. Nokia's first flagship is designed to be the ultimate storytelling device. On the outside, it looks very much like the Nokia 5, except for a thinner profile and a more rounded backside that fits comfortably. It both feels and looks like the premium phone that it is and it's built to be tough with a Gorilla Glass 5 display and a sculpted aluminum unibody design.
Nokia is proud to point out that it has moved the antenna bands from the top and bottom of the device to ensure a clean and uninterrupted design and while you're at it a superior reception. It's also very thin from 7.3 millimeters to 4.6 millimeters at its thinnest point. It may not be the most flashy of flagship phones, but it packs a punch. The standout feature of the Nokia 8 is its dual cameras, which is co-engineered with optics experts Zeiss. Nokia and Zeiss put two identical cameras and sensors on the rear of the Nokia 8, both are 13-megapixel shooters. One camera shoots black and white photos the other in color, but the magic that they promise is called image fusion. It all happens in the background. The phone combines both black and white photos or a better shot similar to what Huawei and Leica did on the P10. So what seems to be unique here is that, if necessary, the Nokia 8 will sometimes even combine multiple shots, produce awesome even better low-light photos.
The Nokia 8 was designed with content creators in mind, so they gave it lots of features that would appeal to them, from the camera app itself, you can go live on Facebook and YouTube. There's also a partnership with Ozo audio for hi-fi surround sound capture. Nokia is also trying to get hashtags Bothie to trend, they want to reinvent the group selfie. That is why they're giving you the same 13 megapixels eyes camera up front and from the camera app you can activate dual side, which merges both the front and back cameras onto a single frame. You can actually live stream this way also.
The Nokia 8 is meant to provide the best experience to users. It comes with a pretty impressive spec sheet match other flagships in the market today. One thing we really like about Nokia phones is its pure Android experience. There is no custom skin over Android, so what you get is the user experience that Google intended for its users. The Nokia 8 runs Android 7.1.1 Nougat out of the box, but with Android Oreo on the horizon, they promise to be one of the first to provide an update. The phone is available in blue, steel, copper and a bluish black model.