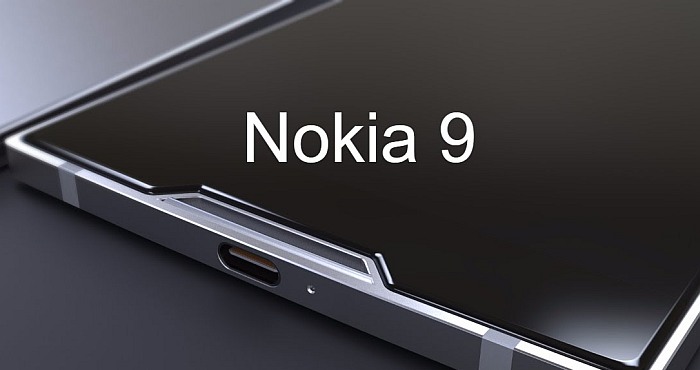 Many rumors are hitting the web that Nokia is working on its flagship phone. Now the latest leak reveals much more about the specs of Nokia's upcoming flagship. The name of Nokia's upcoming is not confirmed, analysts are suggesting it as Nokia P1, Nokia C9 and Nokia 9, while the most suggested name is Nokia 9.
NokiaPowerUser review the latest Leak about this flagship that we will get a 5.5-inch OLED display with a resolution of 2560 x 1440 and the name will be Nokia 9. Older rumors suggest that this upcoming flagship will support Snapdragon 835 with Adreno 540 GPU, 6GB RAM, 64GB or 128GB internal storage. Although we don't know about anything related to Micro SD card slot. It is also reported that Nokia 9 will have dual lens 22-megapixel camera and a 12-megapixel front camera. There will be a quick charge 4.0 support with the battery of 3,800 mAh which will not be removable.
The interesting fact revealed about Nokia 9 is that it will include an  IRIS scanner which will definitely the next level of the security of Nokia phone. Apart of this, we will get a fingerprint scanner also. The phone will pack with Android 7.1.2 nougat. Some sources revealing that Nokia OZO audio enhancement and playback support will available in Nokia 9. Nokia OZO is actually a VR department of the company, So we are expecting that Nokia 9 will be a VR-enabled phone.
The last phone released by Nokia in MWC was a great success that's why HMD which is now the main company behind Nokia expecting so much with upcoming phones of Nokia. HMD wants to cover all type of smarthones through their Nokia phones including Low-end, mid-range and high-end smartphones.
HMD is still a startup because it is only one year old and still fighting with the funding for their phones. We think that they are thinking too big for the future of Nokia phones. But they should know the competition in the market of Smartphones nowadays. We Hope of good for Nokia and HMD.