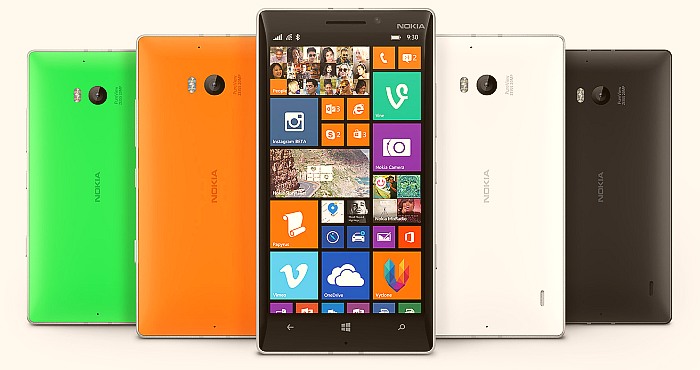 Microsoft recently acquired device and services department of the well-known brand Nokia. Nokia Lumia range is growing stronger especially Lumia 930 with Windows Phone 8.1 OS update is a proof that the company is here to stay, but under the leadership of software Giant called Microsoft.
In February 2016, Lumia 930 was released as the Nokia Lumia Icon in the US. This phone running on Windows 8 operating system has been upgraded to Windows 8.1 OS. Nokia has launched this international version to grab more market.
This model supports LTE bands that allow the user to connect with 4G and download or upload content at a faster speed. The Lumia 930 is almost identical to the Icon model and comes equipped with some extras features; however, Nokia is planning to offer a wireless charging pad to provide extra comfort while charging the phone using dedicated A/C adapter.
Key features of Lumia 930
Lumia 930 has 5″ wide Display screen.16M color depth offers vivid display themes. AMOLED display with FHD resolution delivers every picture with perfect clarity. Gorilla Glass 3 protection on screen protects it from scratches.
This model is powered by 2200 MHz quad-core Krait 400 processor.
2GB of RAM for the operating system and managing other utility apps.
Runs on Windows 8.1 OS with Nokia Cyan
The primary camera of 20MP records video at an amazing resolution of 1080p and frame rate of 30fps. Carl Zeiss lens offers clarity. Optical image stabilization removes any blurriness.
The secondary camera of 1.2MP records video at 720p.
The Internal memory of 32GB is sufficient enough to store important files and documents.
Free offline lifetime voice-guided navigation worldwide with Drive+
This model is powered by 2420 mAh Li-Ion battery that offers long-hours talk-time and standby time.
Wireless Charging Plate included in the standard packaging.
Durable Aluminum frame adds life to this model.
Drawbacks of this model
This model doesn't support video recording at a resolution of 2160 pixels.
Memory can't be expanded due to absence of microSD card slot
Headsets don't come included in the standard packaging.
Verdict: Nokia Lumia is a new step of Nokia towards innovation. This model has high-quality camera and this is where the model gets an edge over the other smartphones available in the market. For the US Citizens, this model is available as Icon for Verizon which was previously called Lumia 929.