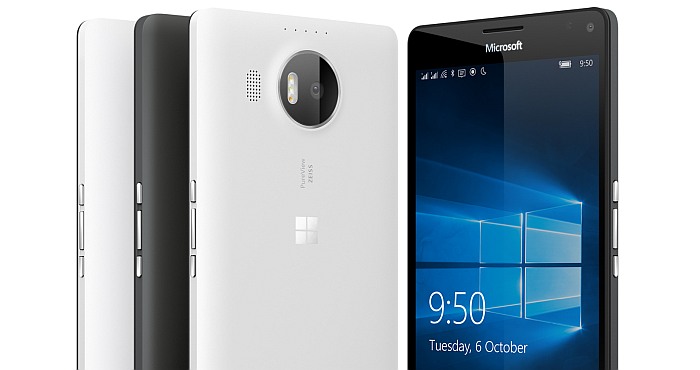 Microsoft is set to introduce Windows 10 for mobile with its high-end Lumia 950, and the entry-level Lumia 550 will follow afterwards. Lumia phones by Microsoft have always had it on the hard way. Given that the smartphone market has been dominated with Google's Android software and Apple iOS, anybody can forgive consumers who overlook devices like Lumia 950.
Although, Microsoft has got the hopes that is newly established OS – Windows for Mobile, will revive some interests. Nokia Lumia 950 will be the first device to carry the new software. This flagship device is presently available for pre-order in the UK. Soon, Nokia Lumia 550 will follow as an entry level device.
Prices:
The high-end smartphone Nokia Lumia 950 has its recommended retail price in the United Kingdom as 449 pounds. This implies that is price tag is just 10 pounds cheaper than an iPhone 6. The Nokia Lumia 550 which is expected to be released just in time for Christmas this year is expected to trade on not more than 100 pounds (its price has not yet been confirmed).
Display:
Nokia Lumia 950 has got a display of 5.2-inch AMOLED screen with a 2560 x 1440 pixels resolution. It has been coated in a protective Gorilla Glass 3. This works out at 564 PPI, making is a remarkably high resolution. Its sharpness and deep black color gives crystal clear pictures and beautiful texts.
The entry-level Nokia Lumia 550 on the other hand will get a 4.7-inch Truecolor LCD screen with a 1280 x 720 pixels resolution that has got 315 PPI. Whereas this resolution can never match the brightness and colors of the Lumia 950, the display is ideal for the price.
Camera:
Lumia 950 comes with a rear-camera of 20-MP PureView. The camera makes the most of the powerful screen and display. According to analysts, the image quality from this device is at par with that of iPhone 6s. With its low-light performance, the experience becomes quite impressive. The device has also got a 5-MP front-camera.
On the other hand, Nokia Lumia 550 has got a 5-MP main camera and a two-MP front facing camera. The rear camera is packed with features like a 720p HD video, touch focus, automatic upload to web, manual and auto exposure moded, and LED flash.
Features:
Lumia 950 is equipped with a Qualcomm Snapdragon 1.8GHz processor with a 3GB of RAM. On the other hand, Lumia 550 features a Quad-core 1.1GHz processor with a 1GB of RAM. The latter has got an 8GB storage which can be expanded with a SD card (slot included).