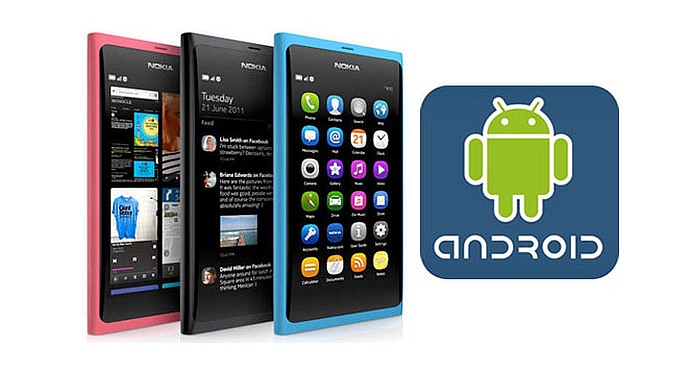 The Nokia is coming back for making its mark with a series of three Android smartphones. During 2017, the Mobile World Congress held in Spain, where the license holders from HMD Global uncovered the release of Nokia 3, Nokia 5, and Nokia 6 phones. You can expect some new phones from Nokia which work on the regular Android operating system and produce Android security updates, similar to other Android phones.
Most of the people expected new Nokia phones to launch when HMD Global became popular in the MWC 2017 trade show during last few months. The company showed that the new Nokia3 and Nokia 5 Android phones would come soon and confirmed the global functionality details for Nokia 6 phone too. Other than this it declared that new phones would release security updates on the regular basis.
Presently, the company confirmed it again that the Nokia brand like few other Android phones OEMs will release the Android security updates each month. The Nokia's Mobile's Twitter managed to confirm the news while answering the query. According to the tweet, all the new products will receive Android security updates on a monthly basis.
It is not asserted that when new phones will start getting the new updates. Android phones usually get main updates two years after their release, however, this does not mean that it occurs always. This shows that the updates on Nokia 6 will be made earlier than Nokia 5 and Nokia 3, Nokia 3 being the entry level Android phone of this series.
The Phone Arena stated that the Nokia has confirmed that the Android security updates will release on the monthly basis on its new phones. This exhibits that the phones will be secured as the Google's Pixel and Nexus phones, along with the other famous phones from the big company such as Samsung or LG.
Out of all the three Nokia Android phones, Nokia 6 has got the largest display screen with 5.5 inches full high quality graphics. The Nokia 5 and Nokia 3 have 5.2 inches and 5 inch HD display respectively. The camera features of all the three phones are eight mega pixels wide angle front camera and 16-megapixel back camera for Nokia 6, 13-megapixel back camera and eight-megapixel front camera for Nokia 5 while for Nokia 3 it is 8-megapixel for the back camera.