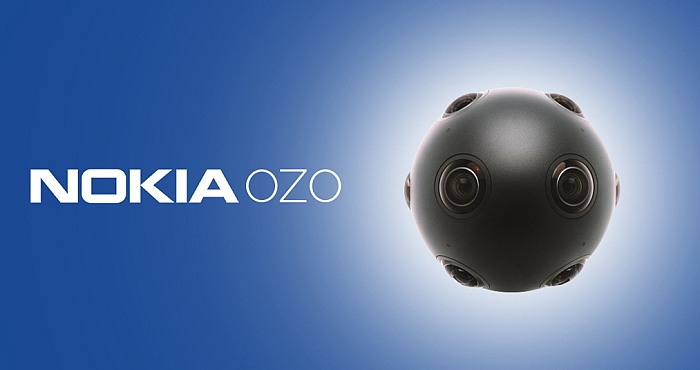 As OZO has finally been launched by Nokia, can this 360-degree VR (Virtual Reality) camera put a bottom under NOK stock? When Nokia Corporation first announced that a VR camera will soon be launched, the market had its hopes high. Without any doubt, Nokia Company has lived up to the expectations of the market because OZO is a complete beauty!
Nevertheless, Nokia is not the firs company to go into the VR arena. GroPro, Inc. wearable camera manufacturer unveiled its first 360-degree camera known as Odyssey, earlier this year. In the same vein, Facebook Inc and Alphabet Inc are already looking forward to their soon-to-be-unveiled VR headgear for immersive video streaming and gaming.
In addition, Facebook and YouTube have incorporated 360-degree videos in their platforms, with the platform of Facebook opened up for 360-degree video advertisements, thereby on-boarding companies such as the Walt Disney Company, AT&T and Samsung.
With this development, Nokia has made the appropriate move at the correct time. Without doubt, with all major technology betting on it, VR is the future of technology. However, what will make Nokia stand out from the crowd? The simple answer is that, it has launched the best product and also an early bird in this promising industry.
NYSE:NOK (Nokia Corporation) and once a leader in the mobile industry have since lost all its attraction to the Smartphones of today. Nokia Corporation has been gradually lurching forward, one step after the other, since it sold its mobile business to Microsoft Corporation.
Although the stock performance of NOK may give the loyal investors concern now, their anguishes might come to an end very soon. Two current moves are likely happened to be the catalysts in turning the company around finally.
In the near future, the recent moves into cloud enterprise services, networking and virtual reality by Nokia will likely turn out to be tailwinds for NOK stock, assisting the company to gather itself together and get back on its feet to claim back its lost glory.
The bottom line here is that come 2017, Nokia will probably stage a solid comeback.